Durability, Strength and Efficiency
Make ICFs The Better Building Choice
What Are Insulated Concrete Forms (ICFS)?
The insulated concrete forms (ICF) building system uses Expanded Polystyrene (EPS) foam blocks that act as hollow forms. Ready-mix concrete is poured into the hollow form to build reinforced concrete walls.
Insulated concrete forms (ICFs) offer energy efficiency, comfort, safety and faster construction, compared to the more traditional and labor-intensive carpenter hand-built timber forms. ICFS are becoming increasingly popular as architects and builders around the globe recognize the windfalls of the technology.
When building with ICFS, the resulting structure has
strong walls
disaster resistance and safety
mold, rot, mildew, and insect resistance
sound-blocking ability
overall comfort
energy efficiency and resultant cost saving
The Benefits to Builders are
fast, easy construction
flexibility
lightweight for easy shipping and erection
compatibility with carpenter trades
ability to meet higher energy code mandates with less complicated construction
The Better Way to Build
The NUDURA Integrated Building Technology (ICF) Insulated Concrete Form system has been chosen by architects, engineers, builders, developers and contractors all over the world as a proven building alternative to traditional methods: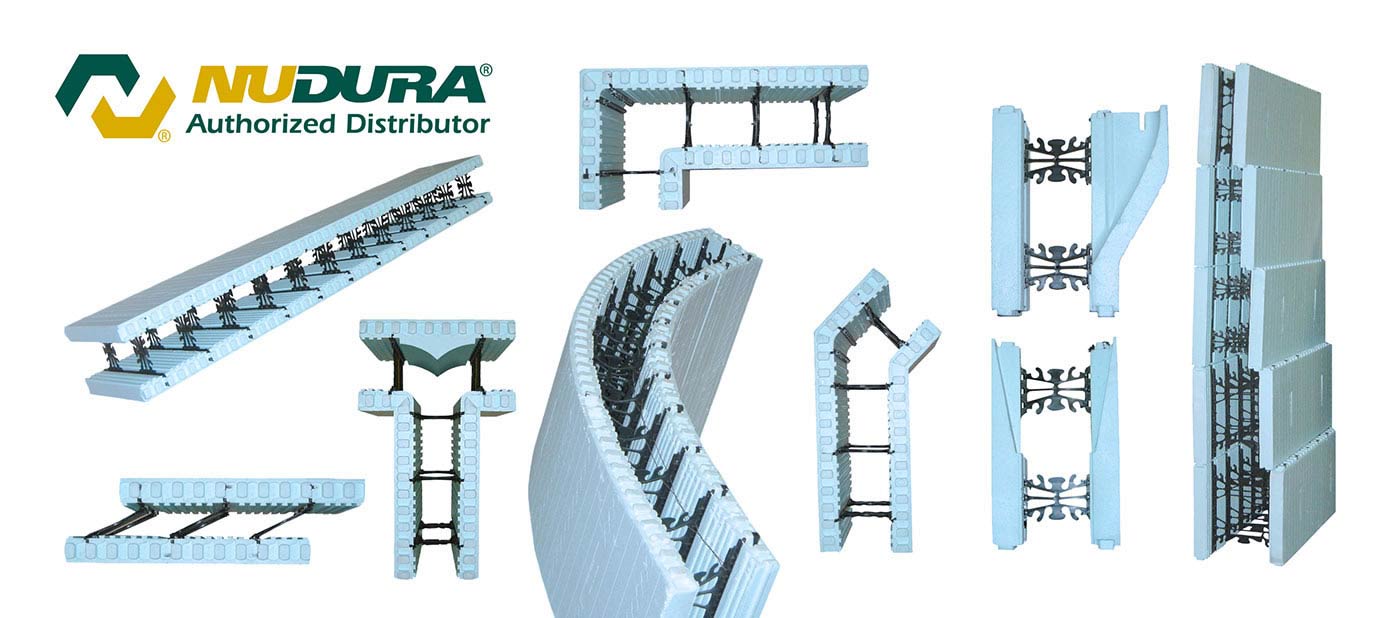 Improved Indoor Air Quality
NUDURA Buildings are airtight structures that enable building mechanical systems to heat, cool and ventilate the structure more efficiently, creating a healthier living or working environment. NUDURA ICFs do not emit CFC's or HCFC's so the indoor air quality is vastly improved.
Mold Resistant
NUDURA ICFS have been laboratory tested and will not support mold growth unlike traditional wood frame structures. This provides healthier indoor living and working environments.
Waste Reduction
The unique 4-Way Reversible System from NUDURA creates less waste during the construction process, sending less waste to our landfills. All waste is 100% recyclable.
Energy Performance
A NUDURA structure can provide Performance Values as high as R-50. This can save up to 70% in annual energy costs. Building with NUDURA Insulated Concrete Forms reduces the structure's carbon footprint on the environment as it reduces the building's operational energy demands.